A dog was feeling veryproud of him self. He had found a big, juicy bone at the market. He quickly carried it in his mouth and ran off to find a place to eat it.
He came to a stream wich had very clear water. He started to walk across it,, taking his own sweet time. He was thinking what a wonderful time he would have when he could eat the whole juicy bone, all by him self.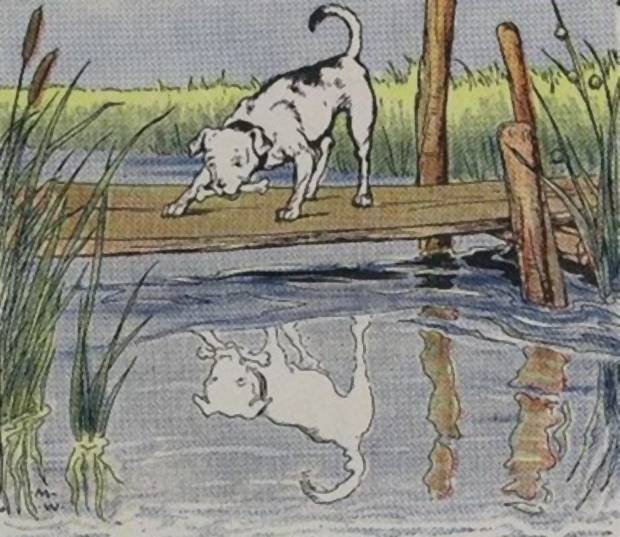 Suddenly he stopped and looked down into the water. He saw a dog there looking back at him, also with a bone in his mouth. He did not know he was looking at him self.
He said him self " That dog's bone looks bigger than mine. I'll grab his bone and run away as fast as I can ".
Sebarkan Berita Ini Ke Teman-teman Anda Di Facebook